Remember Hard House? I am sure it's still going obviously, but there was a time when it was a very dominant sound, certainly on the UK scene. I loved it. I like my bangin' tunes so Hard House was Ideal
When it was at it's peak, there was one DJ that shot to the top, was all over Radio One, and seemed to be living the dream. That guy was Fergie.
So what happens when you are at the top of your game, but your style of music loses favour, and people move on. How easy is it to salvage a career, change styles, and keep going etc?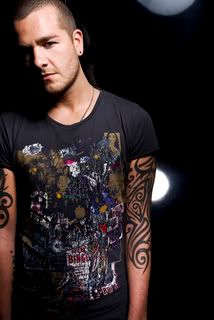 Well this is exactly what Fergie had to do, and he recounts the transitions in this excellent article on Beatportal:
http://www.beatportal.com/feed/item/whats-in-fergies-dj-box/
It raises some interesting and noteworthy points for the DJ. You can be top boy one day, then due to external circumstances be back out slogging it club to club the next. A worthy reminder to keep your eyes and mind open.
Good on you Fergie though for keeping at it. Nice work.

35/365

p&&l

bang!