I love festivals, totally love em. Something magic about spending the weekend in a field with a bunch of other revellers with the sole intention of listening to great music, and enjoying some fine company, and a few drinks.
I also quite like the more interesting festivals. I've been to Glastonbury a few times, and had a great time, but it's all a bit of an effort now, and dare I say it, cliche.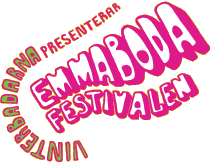 I stumbled upon this festival recently "Emmaboda". I think it looks properly mega. First of all I love the website, and that secretly somehow tells me the festival is guaranteed to be WICKED. Plus it's in Sweden, I've always felt heavily drawn to Scandinavia, and loved it the times I have been there.
But For some reason this just looks like it will be something special. Looking on google at the landscapes, and they look breathtaking. That combined with the communal magic, and the fact its fairly remote can only intensify that heady 'lets let loose' feeling.
Not to mention the music. The line up is the perfect balance of big names (2Many DJs the Beetroots, AND Boys Noize, to name but a few) as well as a great looking selection of new (to me) artists giving the opportunity to pick up some new acts, while catching up on some faves.

Ok so I'm not proud of what I am about to do, but...
If you are reading this good friends at Emmaboda PLEASE LET ME PLAY AT YOUR LOVELY FESTIVAL!!!


2/365

p&&l

bang!