Who wouldn't want 14 great tips to help you make your music better.
Weirdly, as always seems to be the case, the second tip on this list was one that I was learning about from another tutorial this very same day. The first three I'll print here, and if you like em you can go off to the original article (courtesy of Music Radar) to read the rest.

Credit where credit's due and all that.
1. Taking it old-skool
A good way to achieve a more old-school vibe is to use just one reverb on a bus, rather than putting a different one on each channel, as the former creates a more cohesive sound reminiscent of early house tracks, when there were less effects units available to the average producer.
2. Uncluttering
Always be sure to EQ as much bass off your parts as possible without affecting the sound of them within the context of the full mix, as this creates a lot more space for your all-important bassline and kick drum, keeping the overall groove clean, tidy and punchy. This will pay off as you incorporate more and more parts.

3. Know your limits
Most dance music producers today create and mix their tracks with a compressor or limiter placed on the master output. This helps gel the elements together and gives a better impression of how the track will sound when finished, particularly as many of the elements will be from disparate sources. We're talking 2-3dB of attenuation at most.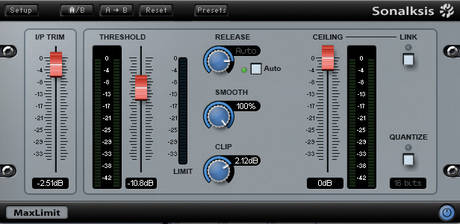 40/365

p&&l

bang!